The city that never sleeps brings some special experiences at night, while every city has their own nightlife, New York nights are completely memorable.
There are plenty of plans to do and enjoy in NYC at night, we share our top 7 to you here!
Watch a broadway show
Going to a Broadway show is an unforgettable way to enjoy a romantic night in New York. Some shows are unlike anything else, lights, acting and sometimes, celebrities, this experience is one thing you should try at least once.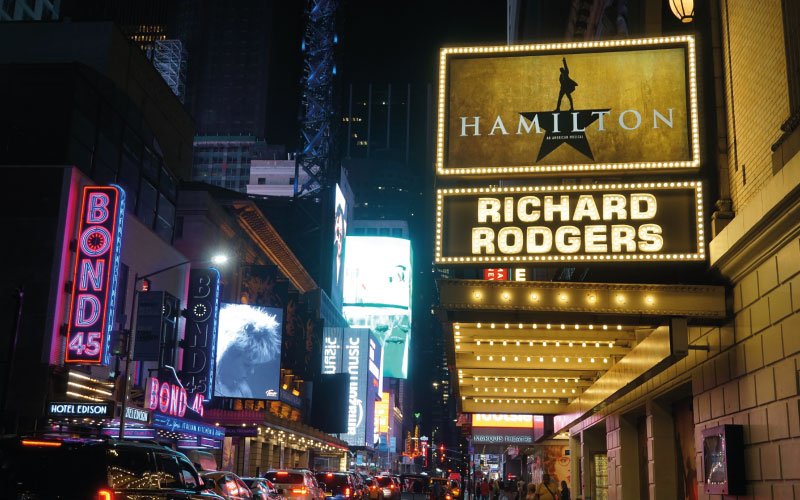 Go to a Sports Game
New York City has some of the best sports teams. Regardless of what sports you love, there are games to attend throughout the year, there's no reason to miss this, it is definitely one of the best things to do in NYC, the intensity and the way New Yorkers live sports will definitely keep you engaged and have a memorable night.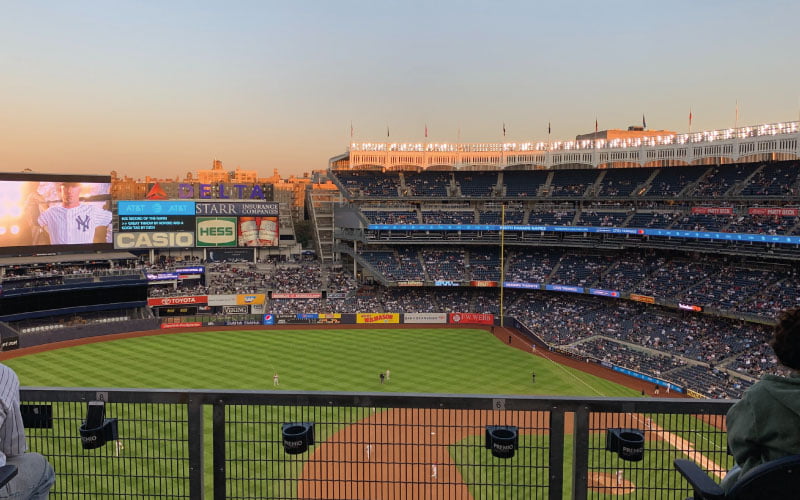 Enjoy seasonal activities
If you visit NYC in summer months, you will have options such as open-air movies, live music shows and outdoor decks to watch the stunning skyline views.
If you visit New York during the winter holidays you can do some ice skating at Rockefeller Center, see the famous ballet show 'The Nutcracker' or enjoy an incredible Christmas night tour at Dyker Heights.
See a Stand-up Comedy Performance
Going to a Comedy Club or a theater is a perfect plan to enjoy it alone or for a date night, you can taste some delicious cocktails and snacks.
No matter when you are visiting New York City, you will always find outstanding performers that will bring you an unforgettable night.
Walk the Brooklyn Bridge
This is one of the most popular New York City activities and definitely, walking the Brooklyn Bridge at night is a whole new experience, the skyline is stunning and looks completely different.
Walking the bridge will take you about 20-25 mins, afterwards you can go and stroll around Dumbo, a very special place where you'll find some coffe shops, restaurants and parks.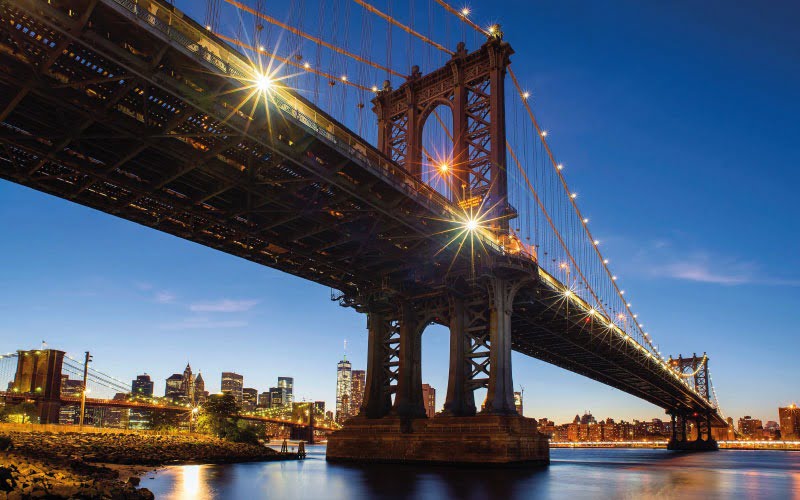 Discover the city from an Observation Deck
The views from one of New York City's observation decks are epic!, enjoying a stunning sunset and the total transformation of the city or climbing to check the bright lights and imposing skyscrapers is a moment that will take your breath away for sure.
The Edge
Empire State
Top of the Rock
Summit One Vanderbilt
One World Observatory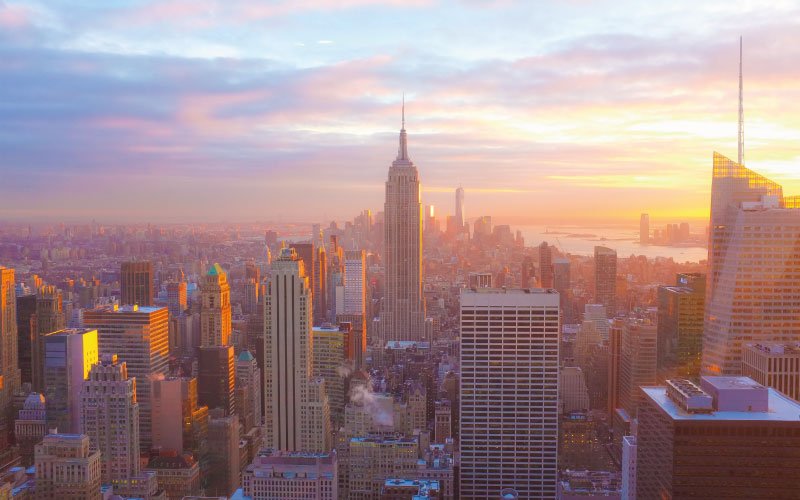 Museums and memorials
New York has one of the best museums, many of them are open on late hours, some of them are free, some of the most populars are:
Metropolitan Museum of Art: Open until 9 p.m. Thursday and Fridays
Museum of Modern Art: Free Fridays, from 5:30 p.m. to 9 p.m.
Whitney Museum of American Art: It stays open until 10 p.m. on Fridays
Madame Tussauds: Open until 10 p.m. on the weekends
911 Museum and Memorial: Museum open until 8 p.m. and Memorial until 9 p.m.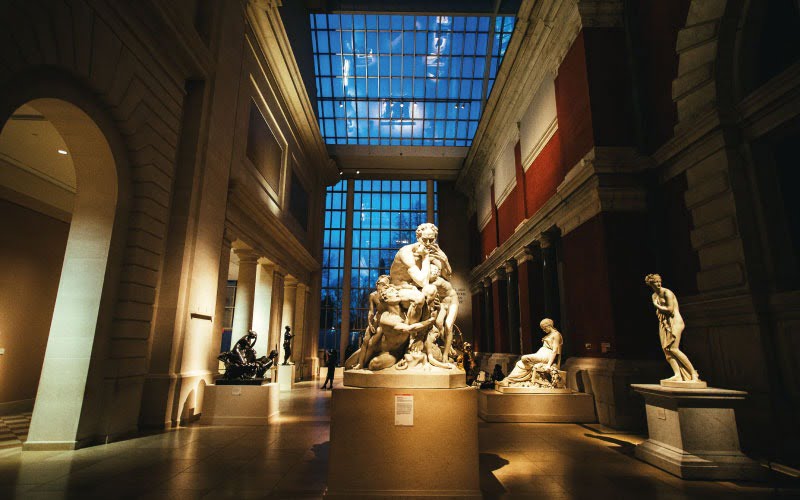 Live the midnight moment at Times Square
Midnight Moment is the world's largest and longest-running digital art exhibition, synchronized on electronic billboards throughout Times Square from 11:57 p.m. to 12:00 a.m., on over 90 displays, it does show some amazing art on a very big scale to all visitors, 364 nights a year, it has featured more than 100 artists since 2012 and it's one of the best things to do for art lovers.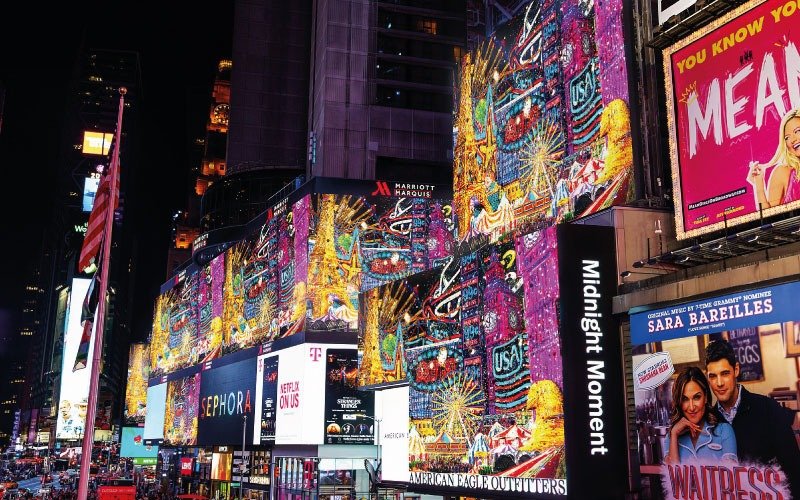 Do you want a different plan?, take a look at our Niagara Falls one day trip from New York, a stunning natural wonder and one of the most visited places in the world, do not miss it!