Every time you travel to a new city it will be important to arrive with an organized plan, where you have your accommodation and itinerary ready, so you will not be wandering through the streets since it will always be very easy to get lost in the crowd and you can have a hard time. To avoid this type of mishap, travel with a map of the city and a data plan, for your phone, to use a GPS, if necessary.
Especially if you are in the streets of Manhattan where it is not advisable to stay still at any time since people, with their typical anxieties, are dragging you with them and, in the blink of an eye, you will have changed streets.
Regardless of whether you travel alone, with friends or family, today we will share a list of practical tips to organize your trip to New York, with the purpose that, in addition to knowing and falling in love with the city, you have a rewarding experience and enjoy this destination 100%.
With these 8 steps we assure you that your visit will be organized so that you can enjoy any trip to New York, even if it is a Dyker Heights Christmas Lights Tour or any other, without any complications. Let us begin!
1. Verify The Required Documentation
To make your trip to New York City it is essential to have your valid passport and visa, do not buy tickets without first having this documentation ready as you could lose your money.
2. Check Which Is The Best Travel Season For You
Actually it all depends on the type of trip you want to make, because each season offers something unique that can catch your attention. For example, during winter you can enjoy a NYC Christmas Lights Tour in Dyker Heights, but during summer you could have fun during a night tour or participating in the different activities and concerts planned for you.
Besides, you have to verify what you are looking for during your trip, since it is not the same to organize a trip for a young person traveling alone than for an elderly couple, or an itinerary for a family with children than for an adventurous couple of newlyweds.
To define what you are looking for on your trip you must ask yourself a few questions which will confirm what is most important to you:
Have good weather?
Find cheap rates?
Enjoy Christmas and snow?
Less people?
After you have this clear, knowing some of the characteristics of each season will make it easier to choose.
Winter – December to March – It is one of the seasons with the fewest number of people on the streets, so since it is low season the rates are lower and you will find good prices on flights, attractions and hotels. This season is very cold, some days have temperatures below zero and, even, in the first months of the year it usually snows. This change in weather makes it dark from 4:00 pm but the night in New York is also beautiful, so it won't be much of a problem. About tours, you could enjoy a Christmas lights excursion through the city and see some of the most decorated spots in all the boroughs.
Spring – March to June – With spring the streets fill with color and the rhythm of life returns to normal. The temperature begins to rise (from 14 ° C to 20 ° C at the end of spring), little by little, as does the influx of people, so even though this travel season is average, prices go up without a peak, except during the Easter season. In the spring the weather goes crazy, that is to say that there are days when it is very hot but there are others when it rains, so it is better to go out with a coat and an umbrella to avoid surprises.
Summer – June to September – This is the warmest season of the year and, therefore, it is full of activities and events. However, it is a high season and, likewise, the most expensive of the whole year. Thanks to the weather, during summer New York is full of tourists everywhere.
Autumn – September to December – During autumn the days turn cold again – especially from mid-November -, days are shorter and with a high probability of rain and strong winds. Since the end of September the prices of hotels, flights and excursions go down, except during the NYC Marathon (the first Sunday in November) where the high season returns. The city is full of reddish parks, Halloween pumpkins and ice skating rinks, but at the end of November you start to experience the atmosphere of Christmas.
3. Buy The Tickets In Advance
Now that you know which is the prefered season for a trip to New York, it's time to book the airline tickets. If you do it in advance you can find better rates than when you do it from one day to the next.
The maximum time you can reserve your tickets is 6 months in advance so, in addition to ensuring good prices, you can secure places with your friends or family.
Do not trust yourself thinking that later you will find discounts, this is not always possible and sometimes the prices are not as comfortable as you think. This way you also limit the travel dates and conditions.
4. Take Out A Travel Insurance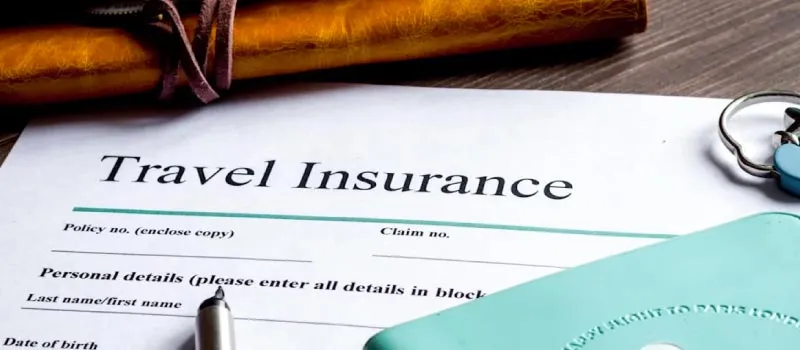 It never hurts to have a good backup to prevent you from any kind of unforeseen event. This is a tip that you should keep in mind when traveling to any destination.
Travel insurance can be an additional expense but it is a smart one, without a doubt assuming the costs of an accident can be more expensive. In fact, in the United States health care is very expensive, for example appendicitis care can cost about $ 60,000 USD.
Sometimes, by having a credit card you can ask your bank for a free or a low-cost travel insurance. Check with your bank, it can be very useful.
5. Find Accommodation
This is one of the most annoying steps and one that will probably take you more time, but it is undoubtedly one of the most important.
First of all, you should know that accommodation in New York tends to be very expensive, regardless of the type of accommodation you are looking for (hotel, hostel or apartment rental). However if you book in advance you could find considerable rates, despite that much of your budget will go to this purpose.
We recommend you to look for your accommodation thinking about how much time you plan to spend in the place; if you want something to rest and spend most of your day or if, otherwise, you will only go to sleep.
Taking into account the activities that you will do, the locations that you will visit and the tours of New York that you will take, find the location of your accommodation, so you can save a few dollars in transportation and walk to each attraction to visit.
Also, remember that, sometimes, the published prices for accommodations do not include taxes (additional 14.75%) and the tourist fee ($ 3.50 USD per room).
6. Plan The Activities Of Each Day
Make a list of the locations you want to visit and read a little about some recommended ones that you did not consider to make your trip to New York an unforgettable experience. As soon as you know what places you are going to visit, you will be able to organize them by zones and create a travel route, so you make the most of your days and don't waste time on long journeys.
By the way, another simpler and more comfortable option is to use an agency, such as Intertravel NYC, to organize different tours in New York and visit its boroughs aboard a comfortable vehicle, joined by an expert guide.
Or, if you have more time, you can also take a Day trip to DC from NYC, Philadelphia, or a NYC to Niagara Falls tour.
7. Get The Money Ready For Your Purchases And Snacks
In New York you can easily pay with your credit card, so remember to notify your bank so that you can make your purchases without problems or withdrawals at ATMs with your debit card.
In any case, it is always important to carry cash to make small payments, pay tips, buy in small markets or street stalls, etc. But, keep in mind that, as in hotels, any product includes taxes in the price, so you must add 9% to the value of any product that you are going to buy.
As for tips, these are mandatory without exception, so you should leave 15 to 20% of the total value of the invoice. Sometimes this is included in the total invoiced value, but it does not always happen so check the receipt before leaving. The tip is not limited to restaurants and food stalls, sometimes taxis also demand it and if you do not give it, your purchases could be in danger and you will end up in a heated argument.
8. Get A Mobile Data Plan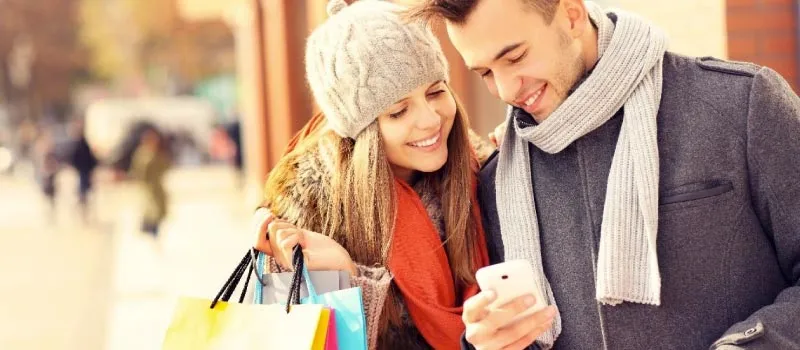 Staying connected will help you use a map at all times, find immediate information and even publish your photos on your social networks. Getting WiFi in New York is very simple and allows you to save some money, but if you want to have internet available 24/7 we recommend buying a temporary data plan through a SIM card.
You may think about acquiring a roaming plan with your mobile service operator but this turns out to be much more expensive, so much so that just looking for an address on a map can cost you up to $ 70 USD.
Avoid taking surprises when you return home, so better buy a SIM card and you will save yourself a lot of headaches. Of course, remember that the idea is to enjoy the experience, so avoid looking at your cell phone and appreciate the landscapes of New York or resort to the traditional way of getting a paper map.
Remember that New York is a very big city and, as in any other place, you can take risks. Therefore we invite you to verify which are the best neighborhoods to visit and avoid walking alone at night and in very dark places and little crowded.
Take advantage of your trip to New York and visit the best places in this concrete jungle, organize in advance and avoid leaving everything to improvisation. Things do not always go well and you can lose a lot of valuable time or leave out excellent must-see locations. However, as another option, you can use our excursions in New York to guarantee an organized, comfortable and complete tour of this great city.
Finally, pack your suitcase and get ready to enjoy and live the experience like a New Yorker.