New York is arguably a perfect place during winter and holiday season. Its beauty and romantic atmosphere offers many things to discover, glowing lights, shows, ice skating, shopping and getaways; But, what are the best winter plans in New York?.
Ice skating: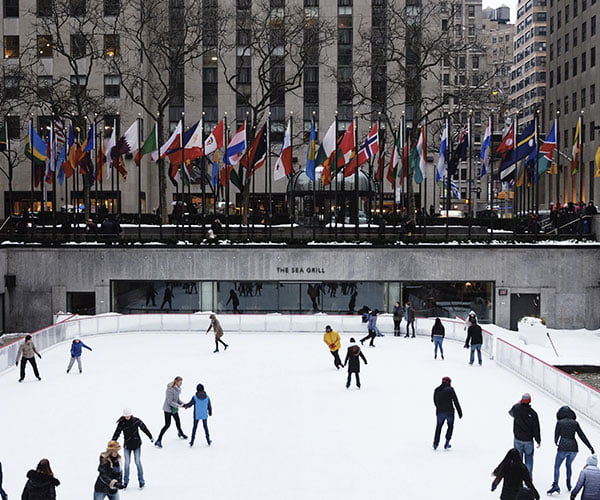 During the winter in New York, the lakes freeze and become spectacular ice rinks, a good time for ice skating. There are many places in New York to do ice skating, but without a doubt there are three main places:
The Rink at Rockefeller Center: It is the most famous and busiest, it opens from October, and is next to the beautiful Christmas Tree in Rockefeller Center.
Bryant Park Ice Rink: This ice rink near Times Square has free skating shows, and events. The Rink is open daily through the winter season in New York.
Central Park Ice Rink: It is an excellent option. It has been one of the favorite attractions of Central Park for years, surrounded by Manhattan and with a perfect size, it is ideal for a family experience or a date.
Visit Central Park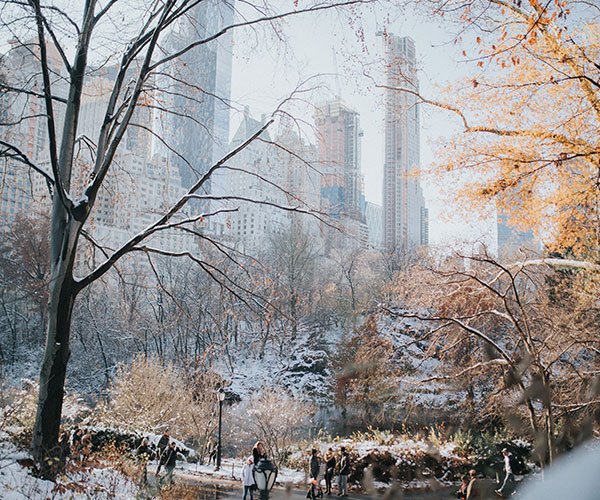 Each season in Central Park offers a new experience and a new way to enjoy this iconic place. During winter in New York, Central Park turns into a snow wonderland, completely transforming the park. Some of the best activities to enjoy Central Park in Winter are:
Visit the Central Park Zoo, open year-round
Ice Skating at Wollman Rink
Enjoy a marionette show at the Swedish Cottage
Catch-and-Release fishing and holiday celebrations at The Dana Discovery Center
Winter in New York, Visit New York museums:
Did you know that in New York there are about 100 museums?, some of the most visited museums are:
Ellis Island
Metropolitan Museum of Art
Museum of Modern Art
9-11 Memorial Museum
American Museum of Natural History.
Holiday Season In New York: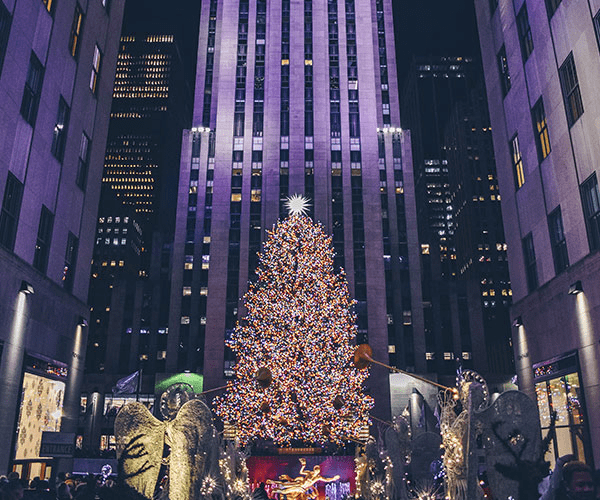 Holiday season in New York is magical, it does have a special atmosphere with many many things to see and places to discover. If you travel to New York you will live it yourself, these December seasons are something you can't miss.
Rockefeller Center Christmas Tree
This huge tree is undoubtedly something you should see, it indicates the beginning of the Christmas season.
New Year at Times Square
One of the most symbolic global traditions in New York takes place on December 31, the incredible lights and magic takes over Times Square, as the New Year's Eve Ball descends, this event is viewed throughout the world, giving a warm welcome to the New Year.
Christmas Spectacular en el Radio City
The spectacular Christmas show starring the Radio City Rockettes is a holiday classic. This incredible presentation will bring more than 100 artists on stage, with impressive choreographies and costumes.
Christmas Lights in New York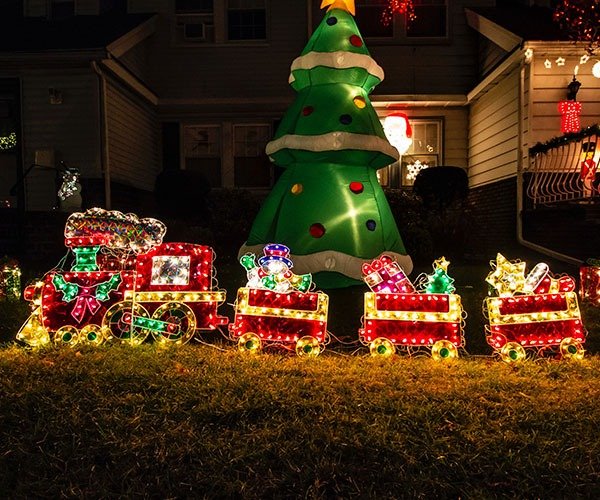 Walking along 5th avenue, from Central Park, will let you enjoy the Christmas lights in New York.
Another unmissable place to enjoy the lighting is the Rockefeller Center, where the famous Christmas tree is located, considered by many to be the heart of Christmas.
But if you really want to fill yourself with the Christmas magic that New York has to offer, taking a tour of Dyker Heights in Brooklyn is an unbeatable experience, the neighborhood is one of the most famous for its Christmas decorations.