People start the routine with a dark, hot, and tasty cup of coffee every day, and Americans tend to have three cups a day. If you are in New York you should take your time to visit the most interesting coffee places around.
New York will give you the opportunity to experience and enjoy not only the most amazing and tasty cup of coffee but also very unusual and fascinating places; you will have many options and discover new ways to prepare it from different places of the world.
Here we go, some suggestions for you!
Frisson Espresso
The place has a special Latte Art. You could ask for a cup of latte with a beautiful and unique drawing. There are many designs, from delicate flowers, to a wonderful seahorse head.
The store has an art gallery where you can buy some paintings related to coffee. The cafe is well-known because of its location, it is very near the central park and times square, it is a great opportunity to visit this place after a walk and to relax with this different experience.
Brooklyn Roasting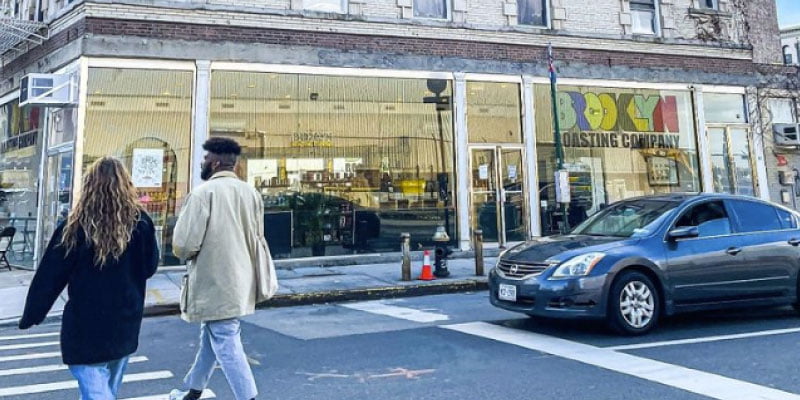 You definitely should go to this cafe located at 63 Flushing Avenue. They have their own coffee brand which offers you different flavors around the world. Their specialty are the flavors from Brazil, Peru, Mexico, and Colombia. On the other hand, you can buy a tin of these, and a percentage of the earnings is donated to organizations that fight climate change.
The cafe has a souvenir store where you can buy mugs, cups, socks, pins, sweatshirts, tote bags, bennies and surprisingly they have a comic edition which we recommend getting if you are a big coffee fan. This set includes an overview of coffee origins, humorous coffee advertising and ways of preparation.
Gregorys Coffee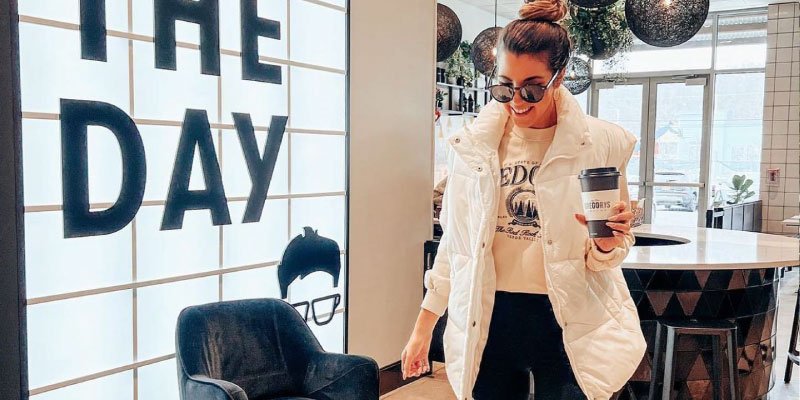 This cafe offers you an interesting alternative to order, buy and pay. They have their own app "Gregorys Coffee" where you can buy, earn rewards, and the option to pay with digital currency.
Ordering and paying was never as easy and comfortable as now in this wonderful cafe!
They sell not only coffee, cold brew bar beverages, pastry products, merch with their brand but also, they have a focus on lifestyle and wellness. In addition, they have their brand-new coffee which has an incredible aroma with a blending fruit taste of strawberry, orange candy and pomegranate.
The store opened its doors in 2006, in a short time they partnered with Restoring Vision whereby they donate a pair of glasses to someone in need every time they sell a cup of coffee.
Blank Slate NYC
This place is a cafe and a coffee bar with greate variety, in fact they have a catering service that you can get by your own house, event or in the cafe facilities. You can't miss this place; you can have your coffee inside or outside in a kind of little glass room that they call a greenhouse. This definitely is so instagrammable you should really take some beautiful photos with the amazing environment of New York city while you are having lunch or tea.
This place is also ideal even if it is a rainy day, the scenic view you will have inside the greenroom is something unforgettable.
Now that you know some options to enjoy a delicious cup of coffee, we invite you to discover a different side of New York in our contrasts one day tour, an adventure full of story and culture.