New York is arguably one of the best places to watch birds, placed in what is known as the Atlantic Flyway, a geographical group of migratory paths that multiple types of birds follow during migrations, the capital of the world gives a perfect opportunity to enjoy this unique experience.
Birds usually follow the coast, looking for food, water and rest, that's why the parks situated in New York are perfect places for many many birds to take a break.
This time we share with you some of the best places to watch birds, one of the most unique experiences to live in New York City!
Birdwatching in Central Park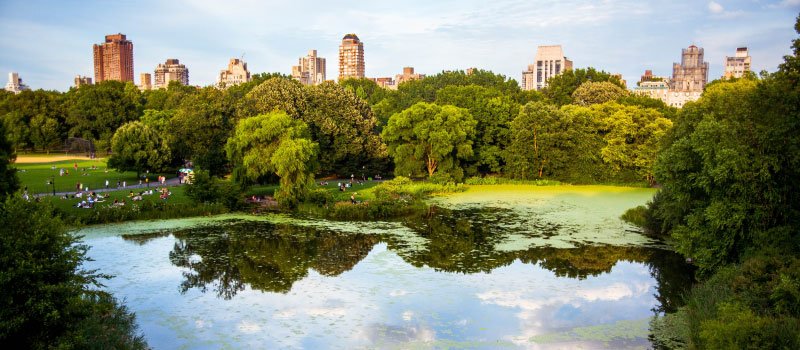 Come and enjoy the environment in Central Park while you learn about the use of basic tools to get started in bird watching, binoculars handling and interesting facts about birds.
A big variety of breeding birds like ovenbird, cardinal, blue jay, american crow and american robin are some of the species you can admire in this place.
Many nature guides will host bird watching expeditions, here you will discover some interesting facts about the most important birds' species in the zone. If you are an expert, with some patience you can take this trip on your own.
This trip can be taken in any season of the year, some species live in the central park, some of them visit the park during migration throughout the different seasons. In winter some species stay for long periods of time around five or six months so that you won't be worried about missing the opportunity to see them in pairs or flocks.
New York is a wonderful destination for more than 243 species of birds; more than 400 species have been recorded in the world's capital city.
You can find many birdwatching trips and activities you will enjoy while you are getting used to this wonderful environment where the city and nature create the perfect match.
Take a deep breath in Brooklyn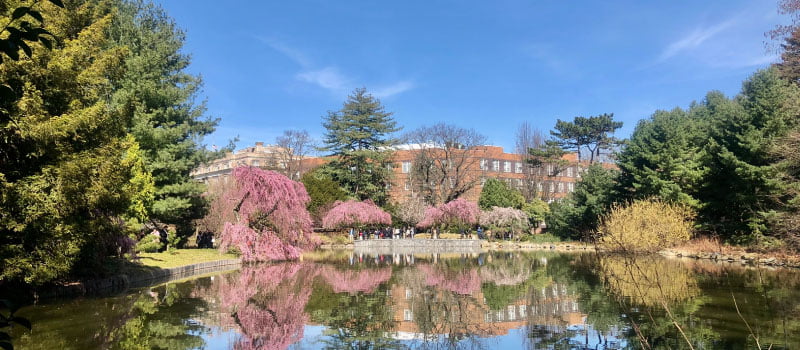 Brooklyn Botanic Garden was founded more than a century ago, and visiting it has become a must do in the city. This place has the most beautiful urban landscape. People have visited this place several times during the year not only for its peaceful environment and huge natural area but also for the interesting programs and activities that the New York state has fixed for many years.
There is a long list of activities including several workshops for learning about growing food plants and vegetable gardens in case you are interested in. Birding tours are part of the teaching activities you can do in the garden. You will find some expert people who can introduce you to the most important facts about these wonderful species
Birding is likely quite different from any outside natural activity you have done in the past, we strongly recommend you to give it a try.
The perfect getaway
Shirley Chisholm State Park is actually a new place, it was opened in 2019 and spite of its recent building more than 100 bird species have been seen in the area in the peak time of the spring.
Some popular species like Warbling Vireos, Yellow Warblers, and the ubiquitous American Robin are the most common.
This place has been for years a safe home for falcons and American kestrels which prey on snakes, and they are usually seen perched in dry trees. Do not miss this stunning and scenic trip.
Don't miss the chance to enjoy a place full of nature and beautiful birds, a perfect experience to awaken the senses and marvel at the world of birdwatching.
Without a doubt, these are excellent options if you are visiting New York and you are looking for a different plan, let us know which of these you visited, if you think there is something else you want us to add to this birdwatching article.