New York City, often hailed as the cultural capital of the United States, is a vibrant melting pot of art, culture, and cuisine. In this article, we'll take you on a sensory journey through the city that never sleeps, exploring its rich artistic heritage, diverse cultural offerings, and mouthwatering culinary scene.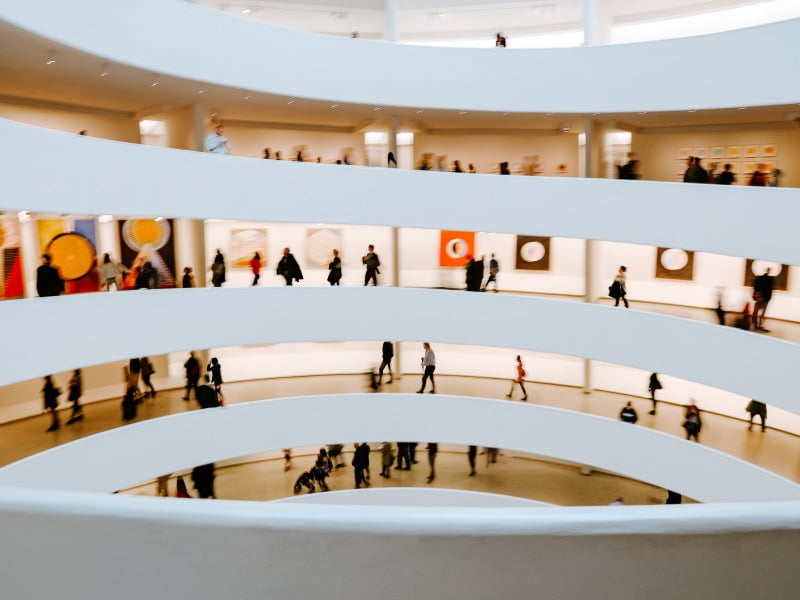 Art in the Big Apple: Museums and Galleries Galore
New York City boasts an unparalleled art scene, home to world-renowned museums and galleries that cater to every taste and interest. Start your cultural adventure at the iconic Metropolitan Museum of Art, known simply as "The Met." Here, you'll encounter a vast collection spanning over 5,000 years of human history, from ancient civilizations to contemporary works of art.
For modern and contemporary art enthusiasts, the Museum of Modern Art (MoMA) is a must-visit. Marvel at works by Picasso, Van Gogh, and Warhol, among others. Be sure to explore the sculpture garden and catch a glimpse of cutting-edge contemporary art.
The Guggenheim Museum, designed by Frank Lloyd Wright, is a work of art in itself. Inside, you'll find a superb collection of Impressionist, Post-Impressionist, and Modern art.
For a more intimate art experience, explore the Chelsea art galleries in Manhattan. These galleries feature a rotating selection of contemporary artworks in various mediums, providing a glimpse into the city's thriving art scene.
Cultural Odyssey: The Beat of New York
New York City is a cultural melting pot, with diverse neighborhoods representing cultures from around the world. A visit to Chinatown will transport you to the bustling streets of Beijing, while Little Italy will immerse you in the flavors of southern Italy.
Explore the historic neighborhoods of Harlem and the Bronx, where you can discover the roots of jazz and hip-hop music. Catch live performances at legendary venues like the Apollo Theater and the Bronx Museum of the Arts.
For a taste of global culture, visit the United Nations headquarters. Take a guided tour to learn about the organization's mission for world peace and explore art installations gifted by member nations.
Culinary Delights: From Street Food to Michelin Stars
New York City is a food lover's paradise, offering a wide range of culinary experiences. Sample authentic street food from food trucks and stalls, serving everything from mouthwatering hot dogs to gourmet tacos.
For a fine dining experience, explore the city's Michelin-starred restaurants, where world-class chefs craft innovative dishes using seasonal ingredients. Per Se, Eleven Madison Park, and Le Bernardin are just a few of the top-notch dining destinations to consider.
Don't miss the chance to indulge in a classic New York-style pizza slice or savor a bagel with lox and cream cheese from a local deli. The city's diverse neighborhoods offer an array of international cuisines, from Korean barbecue in Koreatown to Ethiopian injera in Harlem.
As you explore the art, culture, and cuisine of New York City, you'll embark on a sensory journey that will leave you with a deeper appreciation for the city's rich tapestry of experiences. Whether you're admiring masterpieces in world-class museums, immersing yourself in cultural neighborhoods, or savoring delectable bites from street vendors, the Big Apple promises a feast for the senses like no other.
As you enjoy the flavors, immerse yourself in the city's rich culture, and explore the diverse art scene, you'll discover that New York City is a true feast for the senses. To delve even deeper into the heart of this incredible metropolis, consider taking the "Tour Contrasts Of New York", where you'll experience the city's dynamic neighborhoods and their unique stories. It's a journey that will provide you with a fresh perspective and a deeper understanding of the tapestry of New York City's culture and history. Don't miss the opportunity to enhance your New York adventure with this enlightening tour.