Upon arriving in New York City, Manhattan undoubtedly receives most of the attention thanks to its iconic skyscrapers and neighborhoods. Brooklyn has been increasingly on people's minds over the past decade, especially because of its Dyker Heights Christmas Lights Tour. But anyone who limits himself to just these two boroughs is missing out on another of the best parts of New York… Queens and the other boroughs.
Continuing with Queens, in this district you will find a lot of old and ancient New York: the neighborhoods of Flushing and Jamaica have structures that date back to the 17th century. Queens hosted the city's two most prominent World Fairs, in 1939 and 1964, and the remnants of those massive events remain in Flushing Meadows-Corona Park (including the iconic Unisphere).
Delve into the neighborhoods of Queens and you will find a treasure trove of fascinating historical sites, like Louis Armstrong's home, located in Corona; the place where President Theodore Roosevelt delivered a speech near Forest Hills Gardens, a beautiful Tudor-style planned community. The Queens Historical Society in Flushing is a great place to learn about the city's past.
Take a look at these 7 reasons to visit Queens, where you will see how fantastic this district is.
1. Outdoor Activities
Some of the best parks in New York City are in Queens. The largest is Flushing Meadows – Corona Park, home to the Queens Museum and the New York Hall of Science. At the west end of the city is the Gantry Plaza State Park, which sits on the East River and has Instagram views from the Manhattan skyline. And Astoria Park has plenty of space to hang out, plus a lap pool that is one of the most popular in the city during the summer. Besides, during Christmas it's a spectacle to have a NYC Christmas Lights Tour because of the passion that citizens put during this season's decoration.
2.The Food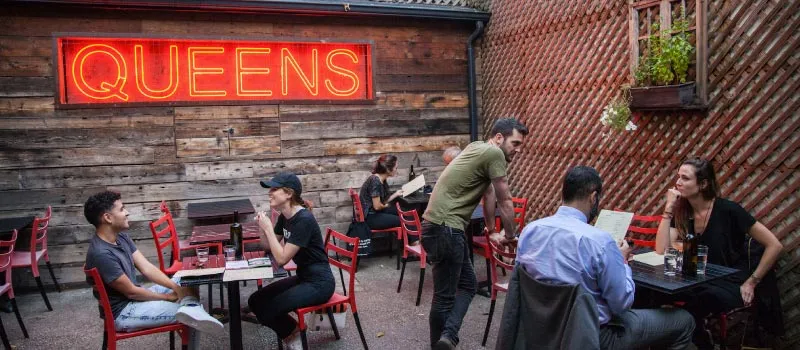 Queens is known for being the most culturally diverse district which has led it to become a great place to eat: New Yorkers regularly travel to Flushing to buy Chinese food or Astoria for Greek dishes. But you can go beyond those spaces and you'll find even more culinary goodies: the Mexican Michelin-starred in Long Island City, the authentic Thai in Woodside, and a host of cuisines (Himalayas, Ecuadorians, even French bistros) in Jackson Heights, one of the most diverse neighborhoods of the place. You could eat in a new place in Queens every day for a year and you will never get bored.
3. Beer
Queens was once a hub of New York City's brewing industry and, in recent years, the borough has seen a craft beer renaissance. Local breweries like SingleCut, Finback, and Transmitter have put Queens brewers on the map, while bars like Alewife and Sunswick 35/35 offer great craft selections to please fans. And of course there's Astoria's Bohemian Hall and Beer Garden, a Czech-style bierhaus that has been a neighborhood staple for decades.
4. The Nightlife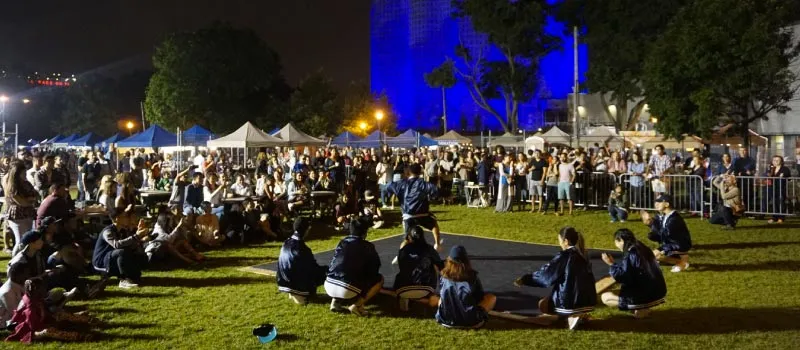 Queens has quietly become one of New York's best comedy destinations: The Creek and the Cave in Long Island City have hosted an impressive roster of fun-loving people including Colin Quinn, Louis CK, and Donald Glover. Meanwhile, in Astoria, new venue QED offers a variety of events, including trivia nights, open mic shows and more. And comedy isn't the only thing Queens has going for it since the summertime, MoMA PS1's Warm Up is one of the hottest dance parties in town, with big names and an attractive site-specific sculpture as the backdrop. In December you can even take a Christmas lights Tour in NYC to enjoy some of the most particular activities or to check the New York Skyline, a must do on your checklist.
5. The Art Scene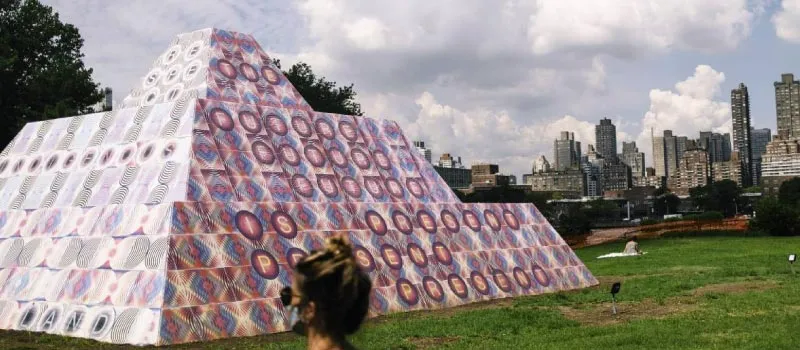 Art is one of the main reasons to visit Queens; for decades, artists have repurposed once-abandoned spaces in Queens to create stunning creative hubs. The Socrates Sculpture Park, located on the water in Astoria, was a landfill; MoMA PS1, the contemporary art center, is housed in a former public school; and a museum dedicated to Isami Noguchi is located in his old home. Long Island City has also attracted artists looking for more studio spaces and cheaper rentals, although rising costs in that neighborhood may soon make a big change.
6. The Museums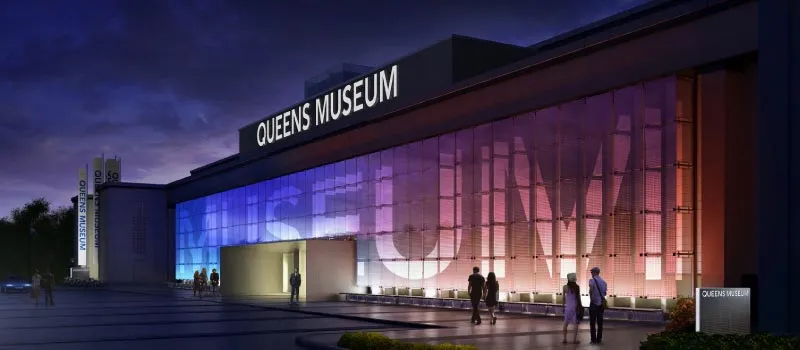 Art isn't the only thing Queens has going for it. One of the city's finest institutions, the Queens Museum, is located in Flushing and houses historic art and artifacts. Don't miss the New York City Panorama, a scale model of the city built for the 1964 World's Fair dotted with tiny versions of the Empire State Building, the Statue of Liberty, and other landmarks. In Astoria, the Museum of the Moving Image is a haven for fans of popular culture, with exhibits and events dedicated to films, television, the Internet, and other media.
7. The Sport
The New York Mets have called Queens home since 1964, playing first at Shea Stadium and then Citi Field in 2009. Just across the way, in Flushing Meadows-Corona Park, the USTA Billie's National Tennis Center. Jean King hosts the US Open tennis tournament each year, attracting celebrities to the neighborhood.