Manhattan is the most famous district of New York, many of the most emblematic places in the country are located here. If you want to delve into New York history and culture, Manhattan is the perfect destination to start; With so many places to visit this district has so many possibilities that any tourist will enjoy.
On Intertravel NYC we share with you these places that you should not miss on your next visit to this beautiful city.
Statue of Liberty
The Statue of Liberty, considered a World Heritage Site by UNESCO, is the most important monument in New York and a symbol for the United States that commemorates its independence.
With its 305 feet high from the ground, this enormous monument is one of the most important places to visit in Manhattan, both for its beauty and its history. In addition, in the area you can walk through its gardens, visit the Museum of Immigration and enjoy one of the best views of Manhattan.
Central Park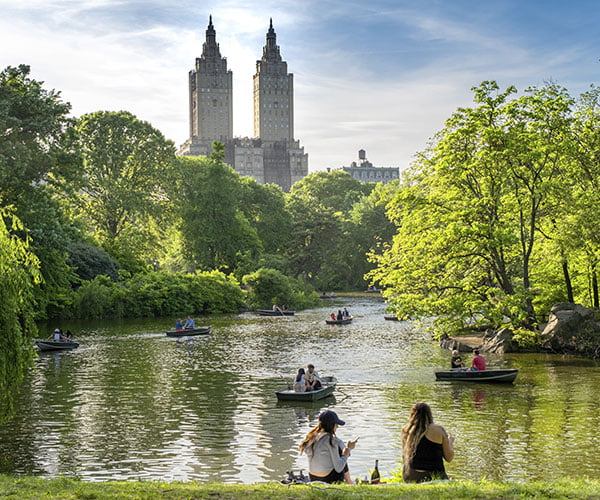 This urban park is the largest park in New York, it has more than 340 hectares, it is full of trails, attractions, activities and even its own zoo. There is so much to do in this amazing park that it has become one of the favorite places both by tourists and locals.
Cathedral Church of St. John the Divine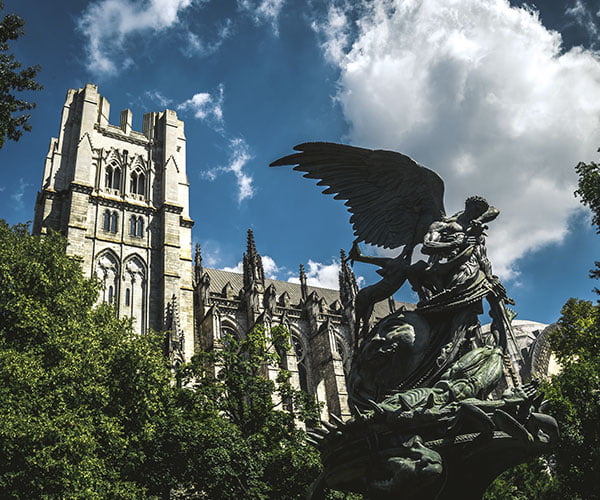 Located in upper Manhattan in New York, this Gothic Revival-style cathedral was designed in 1888 and is the largest place of worship in the United States and one of the largest churches in the world.
Although its construction began in 1892, this cathedral has gone through different changes and remodeling over time and is still not finished, earning it the nickname of "St. John the Unfinished".
With more than 11,200 square meters and a height of 70 meters, this colossal sanctuary is one of the places you must visit in Manhattan.
Fifth Avenue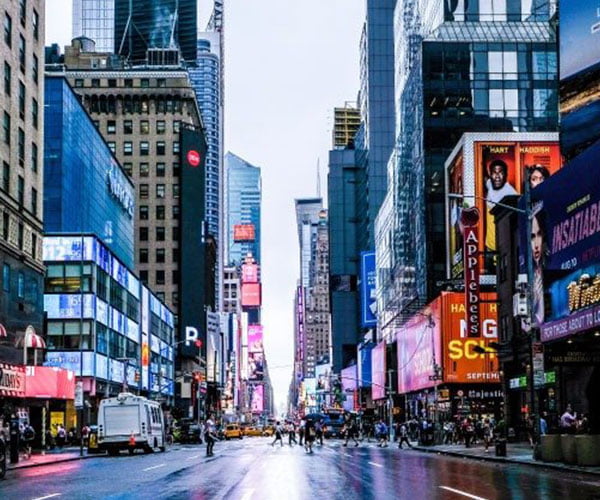 Fifth Avenue is a place that you will surely pass on your trips to the most famous district of New York. This avenue is the most famous street in New York and it surely seems familiar to you if you are a movie lover.
In this street you will find some of the most famous and prestigious shops in the world as well as iconic and representative places such as the Hotel Plaza or the Cathedral of Saint Patrick.
Rockefeller Center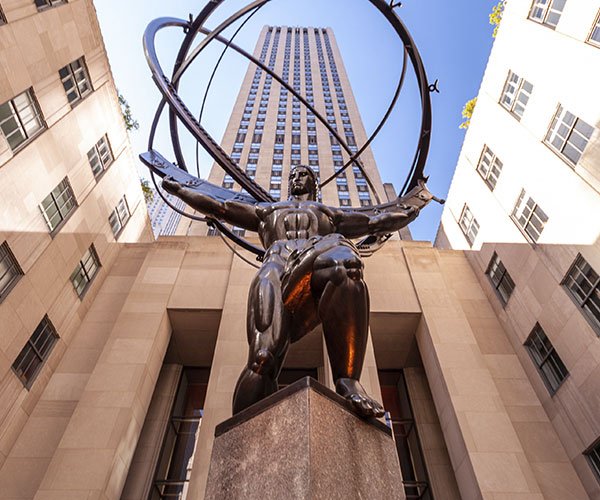 Rockefeller Center is a complex of 19 commercial buildings designed since 1930 by John D. Rockefeller.
In addition to its impressive design and decoration, this area is home to some of the most prestigious stores in New York, as well as the famous Top of The Rock observatory, from where you can see both Central Park in its entirety and also the well-known Empire State.
St. Patrick's Cathedral
St. Patrick's Cathedral is a Manhattan icon dedicated to Saint Patrick, the patron saint of Ireland.
It has become an icon of New York thanks to its architecture and history, it is located in the heart of Manhattan in front of Rockefeller Center and it will surely not go unnoticed when you approach it, since it is ideal for understanding the contrasts of New York due to its unique architecture and style that contrast with the modern buildings that surround it.
Empire State Building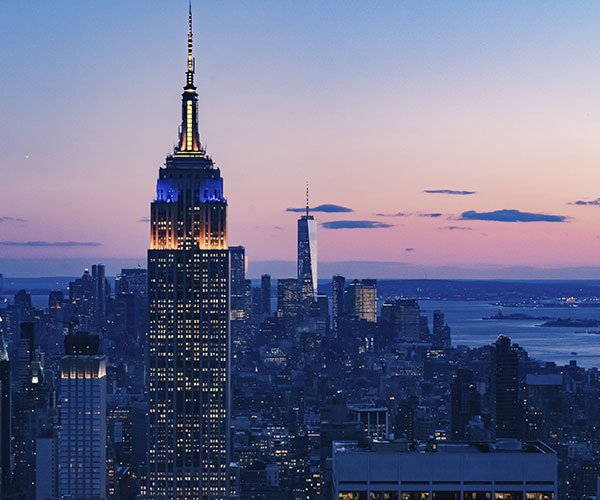 The Empire State is one of the tallest buildings in the world with 1,454 ft (381 meters) as well as the most famous building in New York.
Its characteristic Art Deco style, its festive and seasonal colors, as well as its two observation decks located on the 86th and 102nd floors, make this building one of the most important destinations in New York for millions of tourists each year
Little Italy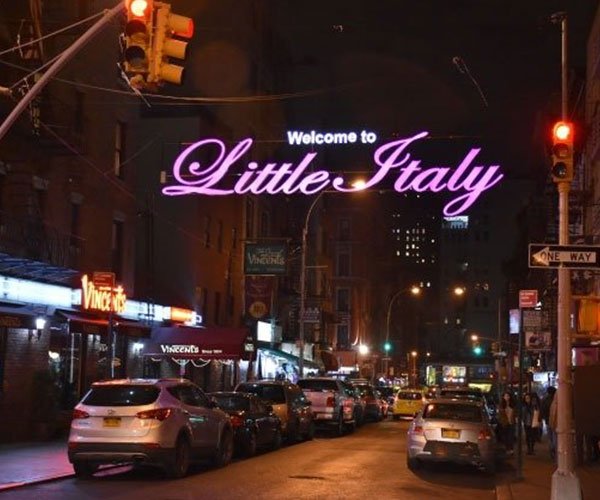 Little Italy, home to many of the early Italian immigrants, houses some of New York's top Italian restaurants. Strolling through its streets will allow you to discover some of those buildings that served as the center of operations for important Italian mafia organizations.
Chinatown
Manhattan's Chinatown, an authentic neighborhood, is the residence of a large part of the Chinese community in New York, considered the most famous Chinatown in New York.
In addition to its colorful streets, it's temple and its striking signs in Chinese, you will find an impressive market where you can find almost any object.
If you visit Chinatown, do not miss the opportunity to enjoy the famous Chinese cuisine in one of its many restaurants and bars.
Wall Street
It is one of the most famous streets in New York, it is located in the Financial District of Manhattan.
In this street you will be able to appreciate a different architecture, which will remind you of the Greek-style buildings with huge columns and a lot of marble.
This street is much more than it seems, in it you can visit some very interesting places such as the Federal Hall National Memorial or the New York Federal Reserve and its gold vault.
The National September 11 Memorial & Museum
This is the place where the Twin Towers once stood, it is a place that pays tribute to all those victims and heroes present in the events of 9/11.
In this area you can visit many points of interest, some of which are the 9/11 Memorial Museum, the unusual station The Oculus or the One World Trade Center, the tallest building in New York.
Now that you know what to see in Manhattan, you may want to discover a different side of New York, as well as its history and secrets, in Intertravel NYC we recommend our Tour Contrasts of New York, where our certified guides will teach you everything you need to know.